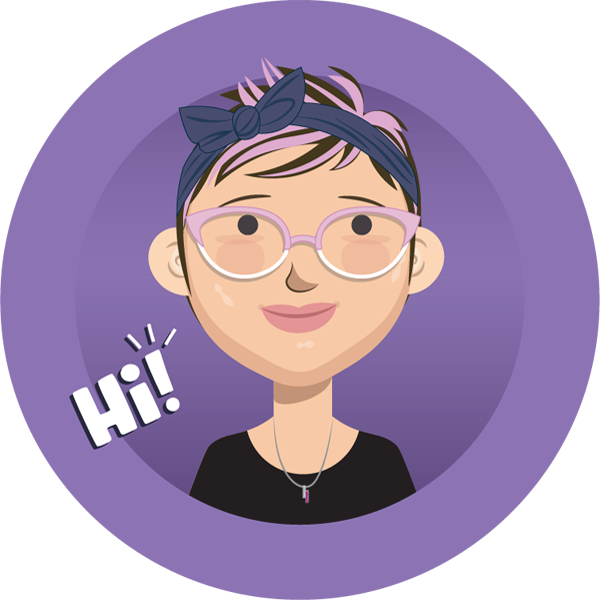 Jacqueline Stockwell
Chief Executive Officer & Founder
Jacqueline spent roughly 10 years working within the National Health Service (NHS) before she started Leadership Through Data. Jacqueline's creative leadership style and proactive approach to information management has led her to be an inspirational leader and as quoted by her colleagues and clients "her positive attitude is infectious" and "she is totally human in her approach".
Jacqueline's approach to information management is to simplify what is viewed as a complex and uninteresting topic into relevant practical and enjoyable solutions, which can be understood and implemented by staff, employers and clients. Jacqueline is highly qualified with an MSC in Healthcare Management, BA Hons in Business Management, and holds a BSC Certificate in Freedom of Information and a Data Protection Practitioners qualification.
Jacqueline started Leadership Through Data to transform the way people learn about Information Management and avoid making training a tick-box exercise.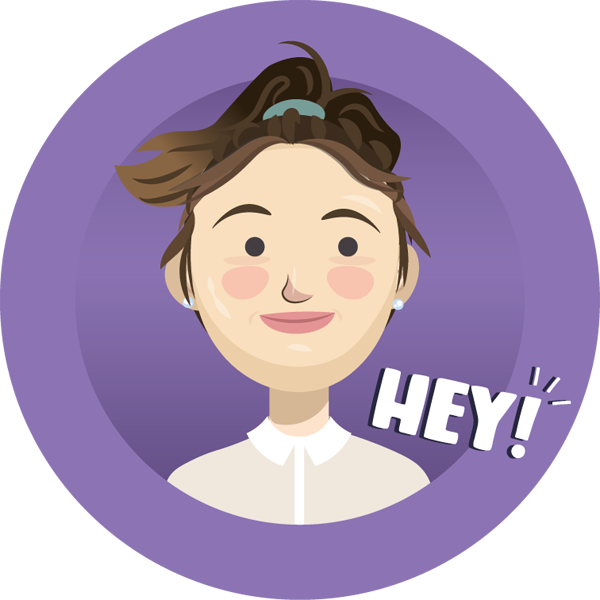 Laura Stockwell
Chief Operating Officer
Laura is the Operations Director and co-founder of Leadership Through Data and joined the company in 2018 after deciding to leave her Public Service career and join forces with her wife, Jacqueline to run LTD. Laura has a newfound love and enthusiasm for the business and often feels the art of running a business is undervalued and is keen to change this view. Laura has driven LTD from a UK based Company to the beginnings of a Global business and is very excited to see what the future holds. Laura enjoys taking on projects and hitting the ground running. She has an incredible attention to detail which has developed from her time in the Police service, where she was an accredited Police Detective and spent 11 years working in a variety of key specialised areas such as special Operations, Child Abuse, Anti-corruption, and Fraud. In 2019 Laura was a guest speaker at the International Security Expo UK for the Serious and Organised crime summit. Following on from the success of this she plans on delivering more speaker sessions and hopes to become an international speaker.
Sue McLauchlan
Global Finance Manager
Sue is bringing a wealth of work experience to LTD having worked for over 15 years in investment banking as a trader before having a family and more recently 8 years in a retail buying office.
Sue is hot on organisation and attention to detail and she believes these skills have helped her develop the office operation at LTD and head up our External Course operations.
She loves being part of the team at Leadership Through Data and is really passionate about our vision to help support and grow all that is Information Management by innovative methods of training.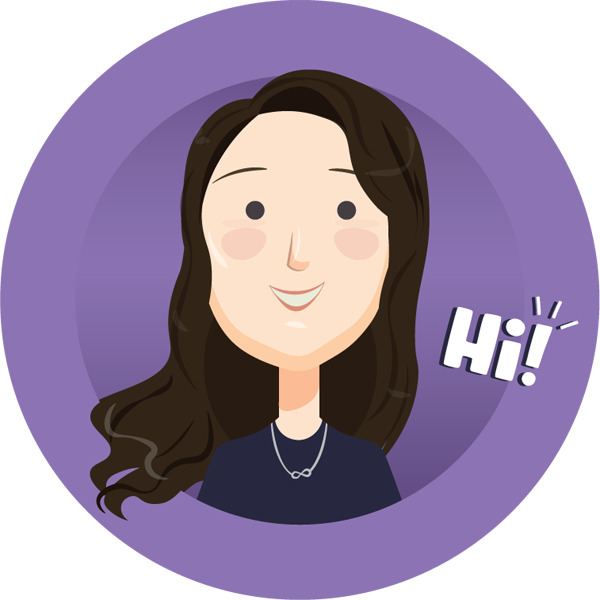 Sharon Urling -Brown
Global Operations Director
Sharon Urling-Brown is the Global Operations Director at Leadership Through Data and has worked for the company for the past 4 years.  
With her main focus being to oversee the business processes of our international operations, she strives to identify best practices to enhance the company's performance and services and is highly motivated to be the best person she can be, inside and outside of work. 
Sharon is a very creative person but also likes a good process. A highly organized individual, she is a powerful force in the workplace. An out-of-the-box, visionary thinker who champions innovative solutions to increase organizational performance. 
Sharon has a natural ability to inspire and encourage our team to reach their goals and achieve new milestones, increasing their confidence in their ability to complete their tasks. She is a people person and is a big advocate of collaboration being a key driver to successful teams no matter how big or small the company is. 
Due to her exceptional experience in building long-term relationships with key clients and being an excellent communicator, she always put our clients' needs first, supporting them at every stage of their journey. 
Mady Lawes
Global Marketing Manager
Mady joins us from the events industry, having worked on many food & drink related trade events and awards, as well as in the online/virtual event world, and in press/media too!
Within these industries, Mady has gained an extensive knowledge of marketing, communications, social media, content creation and design.
In her spare time, she loves to garden and has a passion for growing fruit & vegetables. She's a great cook and is often experimenting with new flavours and tastes.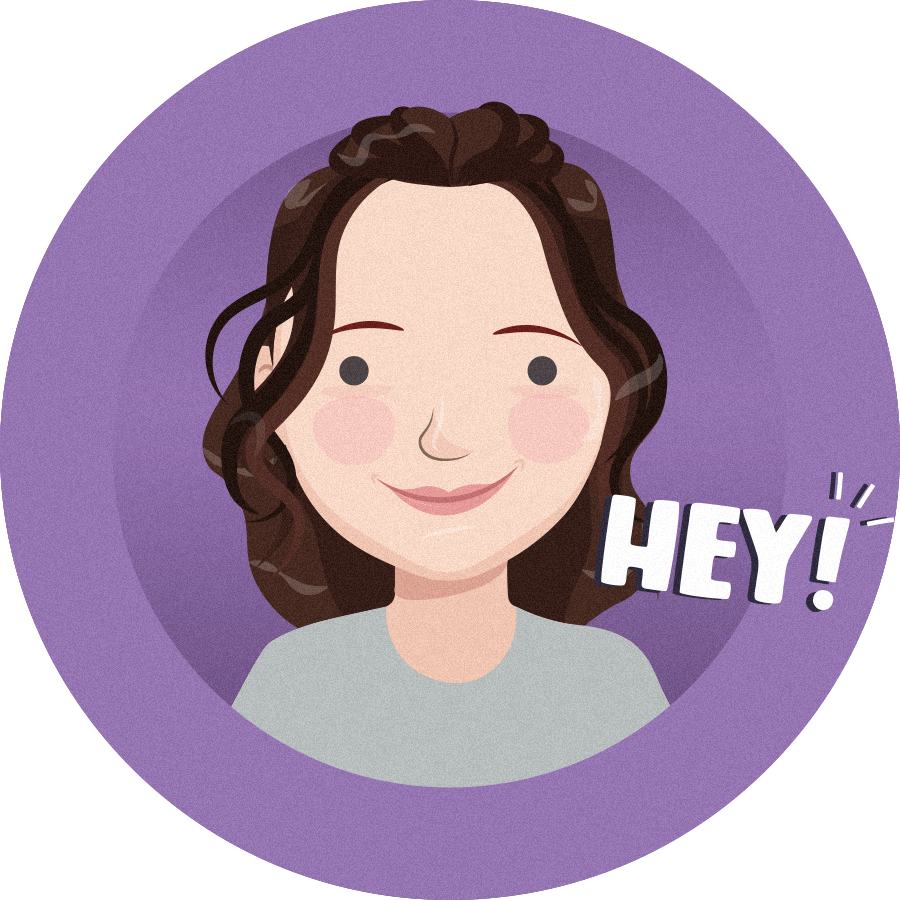 Jennie Parmenter
Client Relationship Manager
Jennie Parmenter is the Client Relationship Manager at Leadership Through Data, and also sister to CEO, Jacqueline Stockwell. 
Always willing and wanting to help others, Jennie is driven to build, maintain, and strengthen client relationships using her several years of sales and customer service experience. 
In order to truly help your clients achieve their ultimate goals, you must learn to listen to them thoroughly and be human in your response, be willing to adapt to suit their needs, and of course, solve all their problems. Jennie's formula for success and previous experience has allowed her to develop her character and technique to always shine a positive attitude on any situation. 
Being a great Client Relationship Manager involves wearing many hats, and Jennie fits every hat, this allows her to provide a VIP service to every client, giving them the customer service that they deserve. Driven and organised she puts 100% into every task. 
Outside of work Jennie loves to spend time with her family and takes pleasure in the simple things in life; long walks, regular exercise, and pausing to breathe and take in the world around her. 
Helen Simpson
Programme Co-Ordinator
Helen has worked in the retail sector for 11 years as a manger and trouble shooters. Helen gained amazing customer service skills over the 11 years in retail. Helen has great communication skills. She is very aware of customers needs and likes to deal with things promptly. Helen is a very bubbly outgoing person, easy to talk to and makes anyone feel at ease with her friendly caring attitude.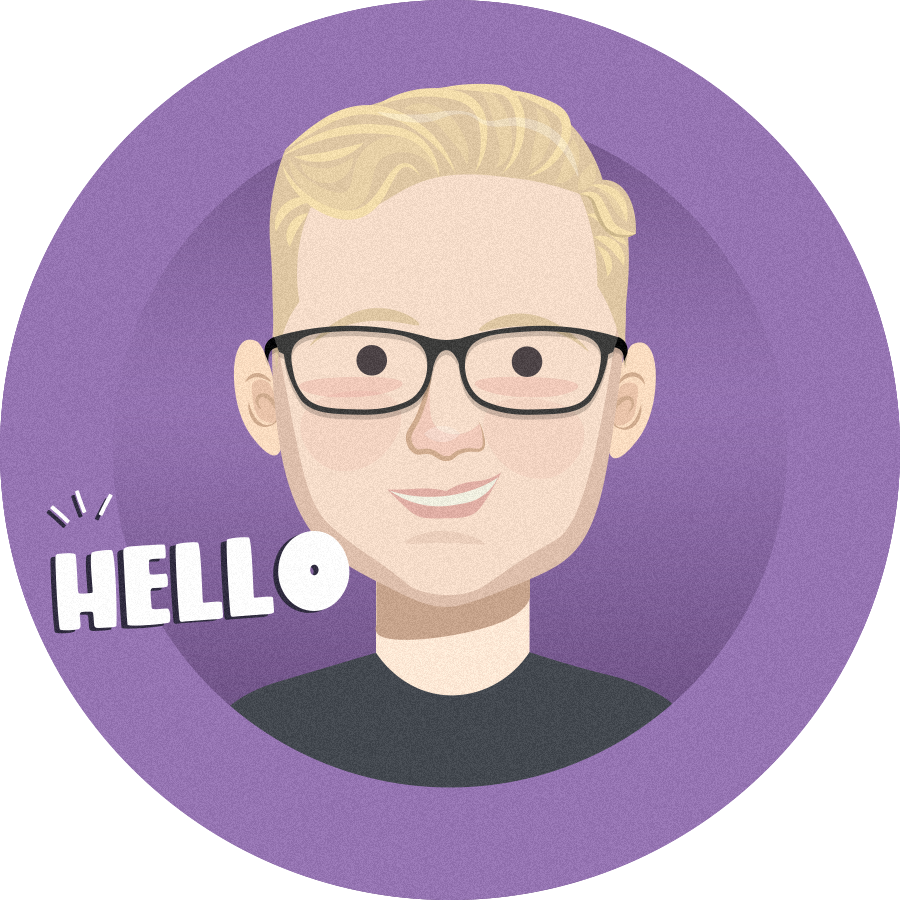 Tom Lingard
EA to CEO and Founder
Following his background in Customer Services and later in Academia as a Director-level PA, Tom brings a wealth of experience to LTD.
Day-to-day Tom provides PA support to the CEO and Founder as well as supporting the regional teams.
Waffle & Whisky
Welfare Officers
Waffle the Dog, is our Welfare Officer. He enjoys sitting in the office and looking out of the window and watch the world go by. His passion is to chase small birds, get tummy rubs and is known for putting his paw in your face whilst working if he isn't getting enough attention. When allowed he likes to play with Whisky brings a smile to everyone's face as he audibly welcomes you on your arrival. He also enjoys tummy rubs and playing fetch with his ball.
Information Management Trainers and Consultants
Ralph O'Brien
Trainer & Consultant
Ralph joined LTD in 2018. After two decades of work at the forefront of the privacy sector, Ralph has built his career around making the intricacies of Privacy
& Security risk management understandable. He enjoy passing on his passion for privacy by translating often complicated legal concepts, into sustainable business processes.
Ralph is a trusted advisor on Global Privacy and Security compliance, practices and management. He believes good information governance adds business value to achieve business objectives and return on investment. He has worked in a wide variety of industry sectors including Defence, Public Sector, Pharma and Financial Services.
Debbie Topping
Trainer & Consultant
Debbie joined LTD in 2018 and is the companies Data Protection Officer. Debbie is a has than 34 years' experience in the Public Sector (Local Government) who has provided expert opinion and advice on all aspects of information governance and information management since 1998.
She has extensive experience and qualified knowledge of information governance legislation including the Data Protection Act, Freedom of Information Act, Environmental Information Regulations, Regulation of Investigatory Powers (RIPA) Act 2000 and not forgetting GDPR.A qualified FE/HE lecturer and a trainer, Debbie has delivered IT and IG training courses to a wide range of organisations and believes that you can't beat practical training and discussions to support learning.
Frank Rankin
Trainer & Consultant
Frank joined LTD in 2020, he is an information governance professional with over a quarter of a century of experience in records management, data protection and freedom of information. He has worked in the NHS, central government, local government and higher education sectors. A Fellow of the Information and Records Management Society, Frank has served as a member of the Scottish Records Advisory Council and as a visiting lecturer at the University of Glasgow. Since 2016 he has been a freelance trainer and consultant, providing pragmatic information governance support to a wide range of clients.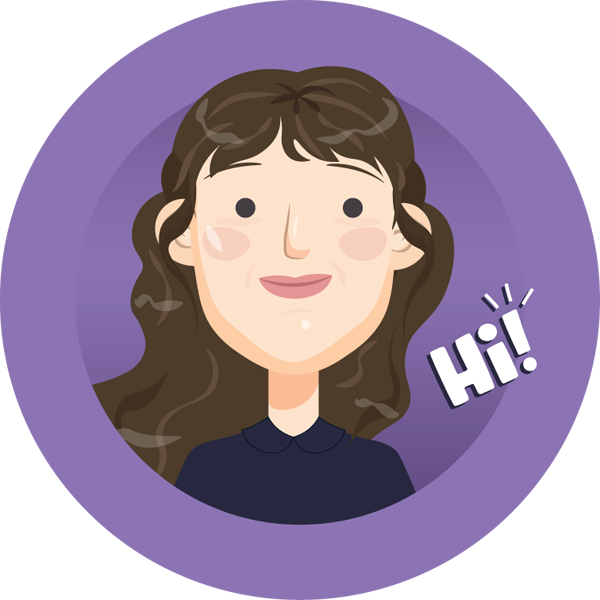 Liz Taylor
Trainer & Consultant
Liz joined the LTD team in 2019. She has worked with information governance, data protection and other information-related legislation since 1998.  Predominantly working in the public sector, Liz has developed extensive experience of the practical application of data protection and freedom of information laws across the UK providing both consultancy and training services.  Liz has also supported a number of organisations with the implementation of records management legislation in Scotland.  Liz provides services as a Data Protection Officer and is currently studying a PhD at Dundee University looking at the role of the Data Protection Officer.  She is also approved to deliver both the BCS Foundation and Practitioner Certificates in Data Protection, and is also experienced in developing and delivering training materials for customised in house courses as well as certificated qualifications.
Kim Sadler
Trainer & Consultant
Kim's first career was as a police officer, she served for 17 years, the last 4 in the rank of inspector but also having worked as a detective and counter terrorist search specialist. Her experience as a police officer has regularly been called upon in her second career path as a freelance business consultant. Since 2005 Kim has been awarded and successfully completed contracts for a range of police organisations, most notably perhaps was working with Bedfordshire Police to implement the recommendations of the Bichard inquiry concerning police records management. Since then her information and records management experience and knowledge has played a part in advising and training others in many of the organisations she has worked with. Kim joined LTD 2020 and is really pleased to be working with LTD.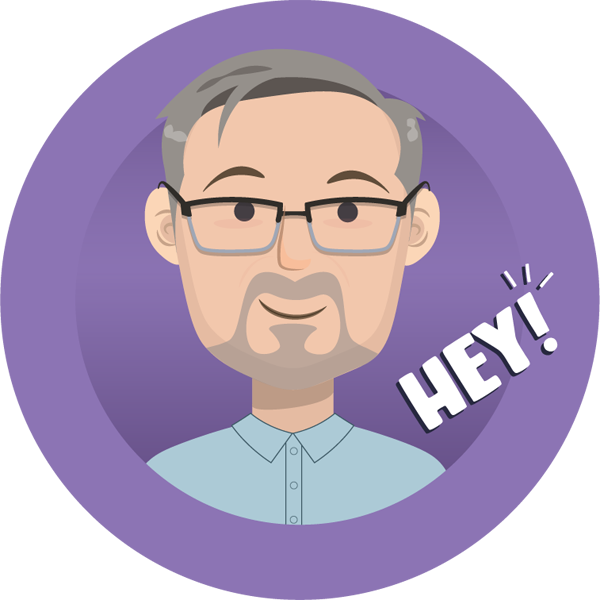 Reynold Leming
Trainer & Consultant
Reynold joined LTD in 2019 and is an experienced information governance professional who has worked within the document and records management industry since 1995. He has acted as lead consultant on numerous information management projects within the private, public and voluntary sectors, combining his experience with excellent written and verbal communications skills. He has also developed and delivered a range of training courses and frequently speaks on Information and Records Management at conferences and various industry forums.
Reynold has particular skills in developing Information and Records Management policies, procedures and processes for both physical and electronic records. Reynold is Chair of the UK and Ireland Information and Records Management Society.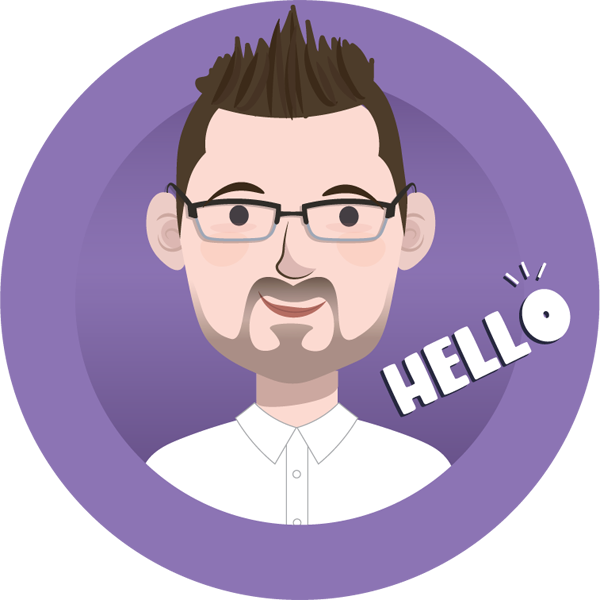 Scott Sammons
Trainer and Consultant
Scott is an experienced Information Governance (IG) practitioner having worked in IG across both the Public and Private sectors for 12+ years and is qualified in various subjects including Data Protection and Information Management. Since becoming freelance in 2018, Scott has gone on to work with a range of organisations across the UK and further afield to support both their organisational IG needs and also their staff or volunteer's individual professional development and key skills needs. As a self-proclaimed 'information jedi', Scott's interpersonal skills and professional experience working with a range of audiences and topics ensures that his courses are fun, engaging and delegate focused to ensure the best possible learning outcomes are achieved.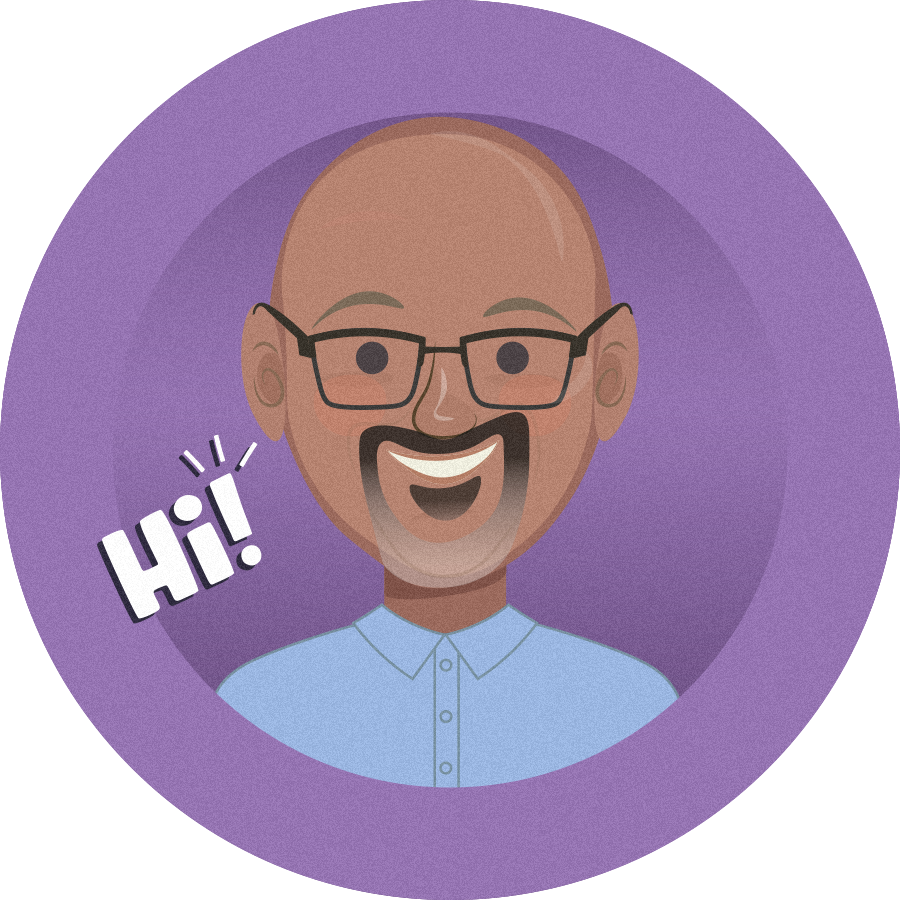 Chirag Patel
Trainer & Consultant
Chirag is a highly experienced Chartered IT Professional consultant and Microsoft Certified Trainer (MCT) delivering business collaboration & productivity, data & information management solution implementation, migration and divestment projects with Microsoft Teams, SharePoint, Microsoft Viva, Power Platform, Security & Compliance and Microsoft 365 related technologies.
Having worked with SharePoint since 2001 and Office 365 since 2012, Chirag has covered many roles, such as Delivery Lead, Technology Specialist, Solution Architect and Trainer working with clients in Energy, Financials, IT & Communications, Professional Services, Retail, Education, Public & Third sector, which has lead him to be an exceptional consultant & trainer as quoted by clients "established himself as a leader on the project, not only delivering on the separation and migration of M365 services, but also guiding and challenging colleagues to ensure the broader set of Cloud transition activities".
Chirag is highly qualified with an MSc in Business Systems Analysis & Design and holds many certifications including Microsoft 365 Enterprise Administrator Expert and TOGAF Certified Architect.
As a volunteer, Chirag enjoys running Microsoft 365 UK (M365UK) user group and is a frequent speaker at local & international events. For his technical community contributions, Chirag has been awarded as a Microsoft Most Valuable Professional (MVP) every year since 2020. He is also an Approved Chartered Membership Assessor for BCS (British Computer Society).
Gary Shipsey
Trainer & Consultant
Gary is passionate about personal privacy and organisations handling personal data with the care and accountability it deserves.
With 19 years' experience turning information law into practice, Gary likes to debunk data protection myths, simplify the law and share the skills and expertise he has gained from working in numerous roles in local and central government, charities and the private sector, including as Data Protection Officer and Director.
Gary is forever seeking to replace fear and ignorance of the law with understanding. And he remains optimistic we can give everyone greater knowledge of, and control over, privacy and data.
Gary holds BCS Practitioner Certifications in Data Protection, Information Risk Management and Freedom of Information.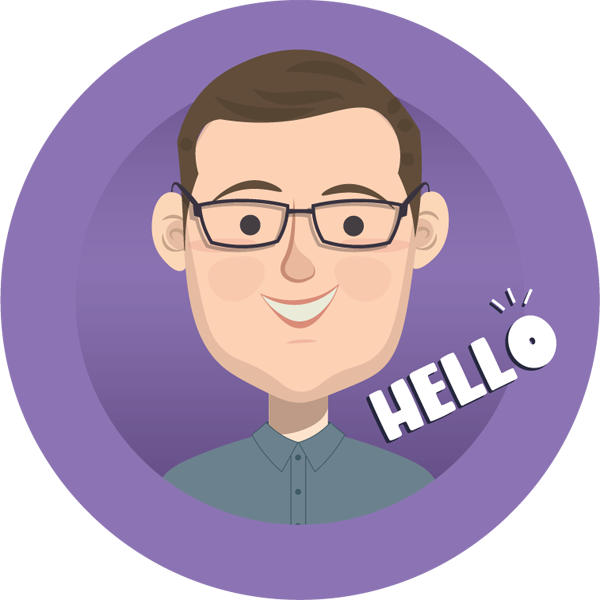 Graham Snow
Brand Ambassador
Graham joined the team in 2019. Graham is the course author of Microsoft 365 SharePoint Records Management Training – All You Need to Know
and is our Brand Ambassador.
Graham Snow has jokingly taken to calling himself an Information Shepherd. With a diverse career in Information Management Consultancy, Data Architecture, and as a former local authority Records Manager, it's easy to see why he's trying to keep it light. Graham started his career in IT, building systems and training users. It's here that he developed a passion for communicating technical and specialist ideas in an accessible and fun way. He loves to teach and engage people in subjects they may never before have found exciting.
Jason King
Brand Ambassador
Jason is a professionally qualified records and information management specialist with over 15 years' experience of managing public sector records. As a mentor and former teacher, Jason is passionate about training and development, particularly within the field of information compliance. He takes a realistic and pragmatic approach to being a records manager and tries to achieve results by focusing on customer needs whilst also having a bit of fun!
Microsoft 365 & SharePoint Trainers & Consultants
Sara Fennah
Trainer & Consultant
Sara joined LTD in 2021. Sara is a learning professional with over 22 years' experience including holding 30+ Microsoft certifications and Microsoft Certified Trainer status since 2008. Having administered an Office365 tenant since the launch of Office365 in 2011 and holding the Microsoft 365 Expert Administrator certification makes Sara one of the most experienced and highly qualified IT professionals when it comes to Microsoft365.
One of Sara's greatest personal achievements is reaching all 3 summits of Kilimanjaro. Sara freely acknowledges that the support of professional guides significantly improved her chances of success on that trek and that mirrors her ethos in her professional life too, helping others to achieve high levels of productivity using the skills, expertise and experience to make the journey there easier.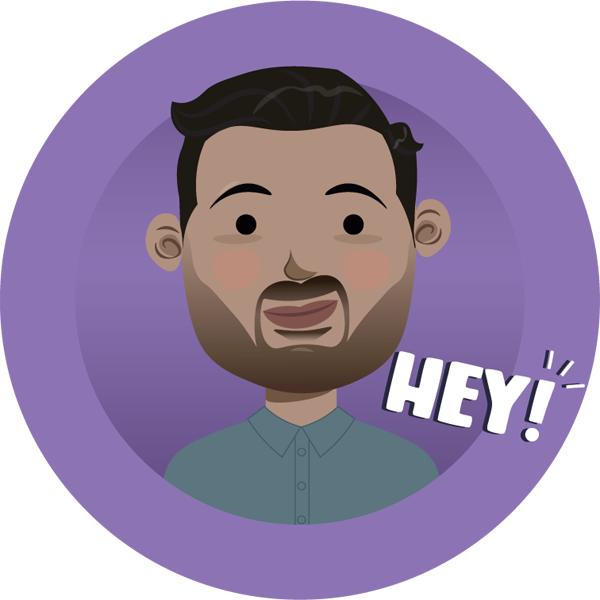 Kunal Kankariya
Trainer & Consultant
Kunal joined LTD in 2020 and is the creator of our Microsoft 365 Information Privacy & Protection Training – All You Need to Know. Kunal Kankariya, is a Microsoft 365 Solution Architect and a Microsoft Certified Trainer offering 11+ years' experience in comprehensive architecture and adoption of Microsoft 365 Solutions. An attentive collaborator and communicator from project conception to completion. I am creative in devising solutions to improve business operations and meet clients' technical needs maximizing the Microsoft product capabilities and minimizing customisations.
I am a seasoned team leader possessing the technical and interpersonal skills to provide exceptional project guidance to delivery and business adoption. I am a Microsoft certified expert and a prolific speaker at various events on evolving Microsoft technologies.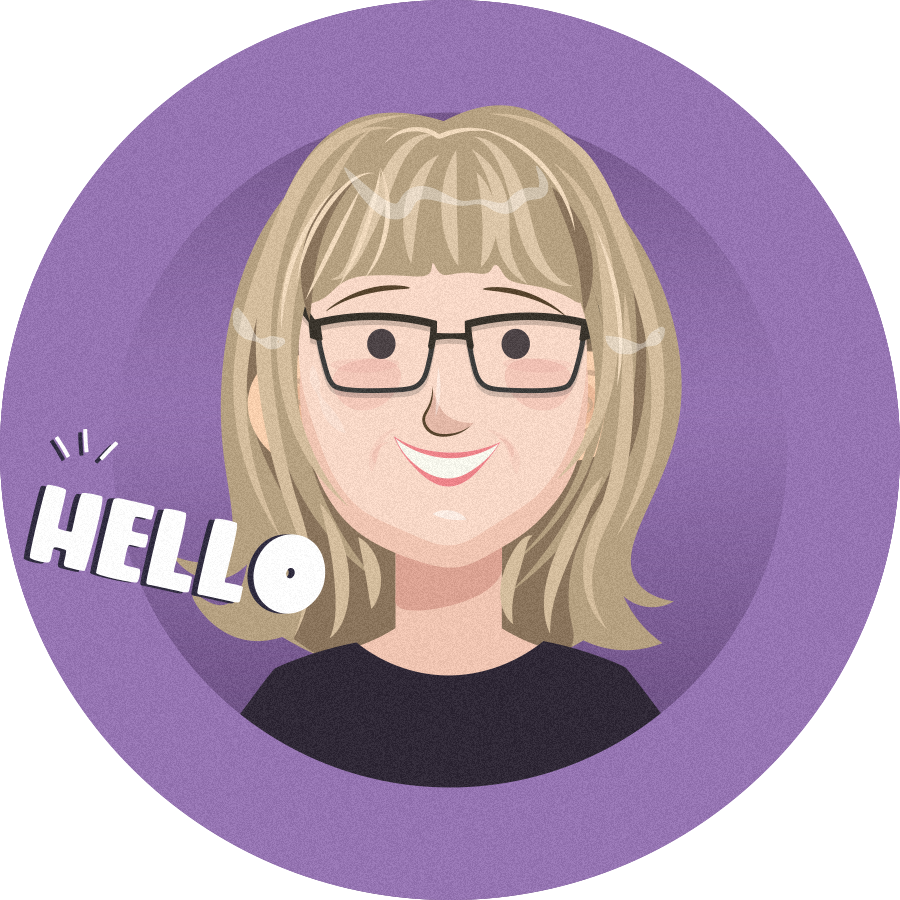 Rachel Mitchell
Trainer & Consultant
Rachel joined LTD in 2022 and is a highly experienced information governance professional with a proven track record in both data protection and records management with the mantra 'making it easy to do the right thing'.
As a serving Data Protection Officer and IG lead with a masters in Information and Records Management she can help you translate theory into practice. Rachel has worked in information and its subset of intelligence since 1998, providing information solutions to public authorities, latterly in the health and social care sector.
Rachel's skills and enthusiasm will help you get the solution or skills you require with her knowledge of technical solutions including Microsoft 365 and her focus on 'getting the day job done'.
Maria Lim
Trainer & Consultant
Maria is a highly skilled Senior Consultant of Information Management, SharePoint and O365 with extensive experience in analysing, planning, developing, implementing and continuously improving business information solutions to facilitate corporate growth.
Maria joined LTD in 2021. Maria has led cross-functional teams with diverse discipline and technical backgrounds with major companies in the Oil and Gas, Aerospace, Finance, Pharmaceuticals and Manufacturing sectors.
As an experienced business analyst, project manager, change manager, negotiator and team builder, I have the ability to lead, coach and motivate people at all levels as well as engage and build strong relationships with stakeholders.
Maria has a broad IT background and proven track record in account management and business development.
Noeleen Schenk
Trainer & Consultant
Noeleen is a delivery focussed information and records management professional, with over twenty-five years' experience of working as a practitioner, researcher and consultant, operating at both strategic and operational levels.  All her work is built on strong user relationships, ensuring that solutions developed and implemented fit the specific business context and deliver real business benefit.  Communication and advocacy about the value and benefits of good information and records management practice to all levels of the organisation is central to her engagements.  Her service delivery and staff management experience influences all her recommended solutions – she is committed to ensuring solutions implemented support the usability and applicability of good information management practice, embedding changes into existing business practice.  She is constantly learning and developing new ways of managing information and records.  She has implemented policies and guidance, supporting organisations to effectively manage their information, minimise their risk, and critically, derive value from their information assets.
Noeleen's areas of expertise include solving compliance issues (including GDPR and privacy); creating information governance strategies, policies and procedures while simplifying information management processes; and supporting access to trusted information by developing information architecture solutions.  Although technology agnostic, a large proportion of her work is focused on Microsoft 365.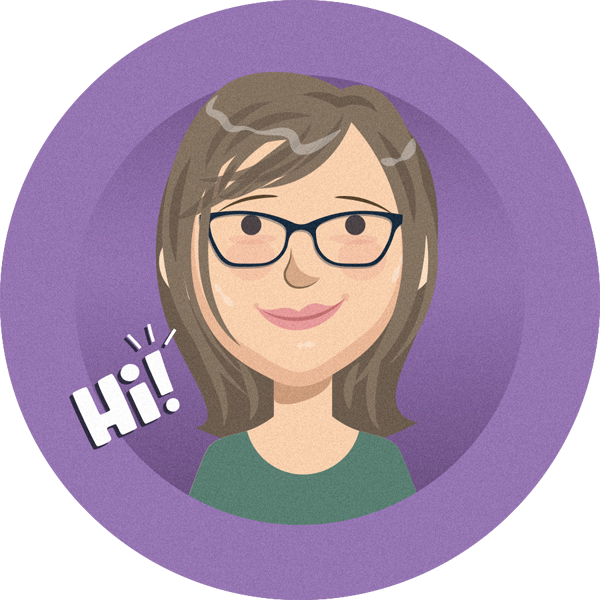 Siobhan King
Trainer & Consultant
Siobhan joined LTD in 2021 and has over twenty years of experience in the information and management with a background in records management and information governance across a broad range of sectors in the UK and New Zealand.
Siobhan has a pragmatic approach to the development of information and data management strategies and compliance solutions. With many years' experience as a practitioner, she has a clear understanding of the principles that drive information governance in Microsoft 365, as well as practical skills in technical application of information architecture and retention management.
Siobhan believes that when done right, information governance is an enabling force within business, as well as a safeguard to ensure best business practices. Information governance is most successful when it is integrated in the values, needs and culture of the organisation.
Lorna Gratwick
Trainer & Consultant
Lorna is a law graduate turned SharePoint Consultant who is currently working in the private sector and has a particular interest in development and customisation work.
With over eleven years SharePoint experience within the NHS she has acted as lead consultant on numerous development projects, including records management, freedom of information and information governance.
Her training skills were developed with the National Institute of Health Research and she has developed and delivered a range of training courses to Data Managers and SharePoint users. Her spare time is spent working for local community groups, which includes writing up press releases for them and managing their social media presence.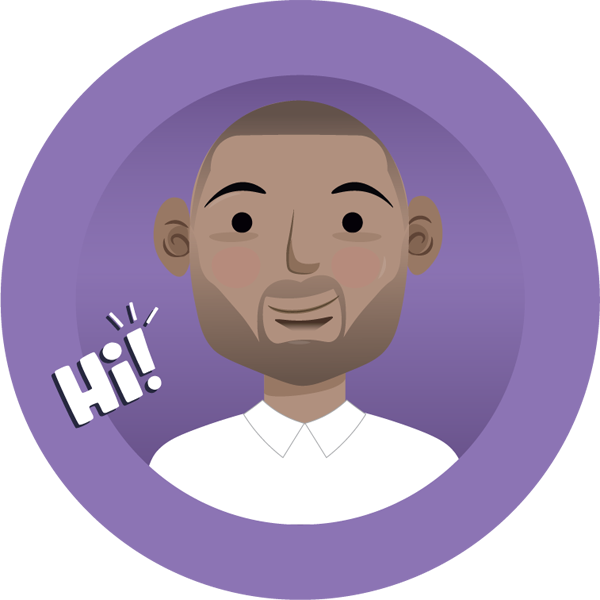 Vivek Bhatt
Trainer & Consultant
Vivek joined LTD in 2020. Vivek is a leading expert in Microsoft cloud, recognized as an early influencer together with Microsoft' led information governance and records management journey. He has led several strategic Microsoft O365 and Azure cloud transitions for global enterprises across energy and utilities, financial services and UK public sector.
An engineer by education, Vivek has led several engineering teams for global consultancies, expanding the horizon of technology-led solutions to make a positive impact on real business and human problems. Vivek is an active advisor and thought leader, he is a regular speaker at various global events, conferences, and contributor to cloud technology-based market assessments.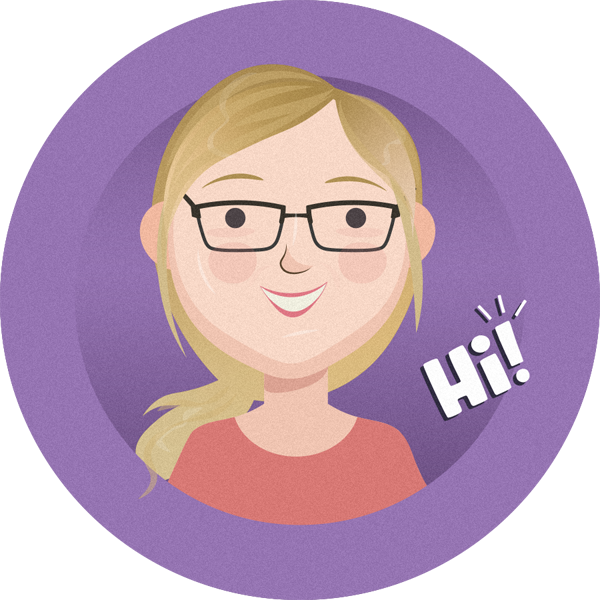 Sherri Donaldson
Trainer & Consultant
Sherri joined LTD in 2021 as a highly experienced learning consultant, business analyst, project manager and technical editor. Throughout her career she has worked in offices, bus depots, chemical plants, and offshore on oil rigs across the globe, so can be considered highly versatile in her modes and methods of delivery.
Her skills lie in training design, development and delivery of a range of applications including MS365, SharePoint, SAP and proprietary software, in heavily regulated industries such as oil and gas, pharmaceuticals, transportation, and finance. She is a fellow of the LPI, with qualifications including online facilitation, TAP and project management. Sherri is meticulous and curious and is excited to bring learning to life with practical scenarios, through capturing knowledge and creating learning solutions.
Alex Church
Trainer & Consultant
Alex joined LTD in 2021 and is a highly experienced information management professional focused on helping organisations maximise the value of their information and knowledge by delivering robust and practical solutions firmly rooted in the business context.
He has successfully introduced new policies, processes, delivered technology solutions and driven user adoption to improve information and knowledge management within organisations, and deliver real business benefit. He takes an approach that favours enduring strategic benefit whilst being conscious of the need to deliver tangible benefits in the short term.
Having worked in information management for over twenty years he has, during this time, provided information solutions to local and central government bodies, multinationals, charities and a host of other organisations both in the UK and internationally.
Alex skills include GDPR, information strategy, information architecture, ECM, EDRMS, information governance, records management, knowledge management, enterprise architecture, intranets and collaboration platforms.