Microsoft launched Viva in February 2021 as a product to enhance the employee experience, but what does that actually mean?
Viva is a brand name that includes different modules whose aim is to make it easier to be productive and maximise the investments we have already made in Microsoft 365, delivery in the tools we use everyday, primarily Teams.  The aim is that pulling together the apps, content & communication you reduce the amount of jumping between applications needed to do the job, thus improving the day-to-day experience for users.
Each Viva module does have its own focus and is based upon existing or previously announced features, with the normal feature development and continuous change that is part of the cloud.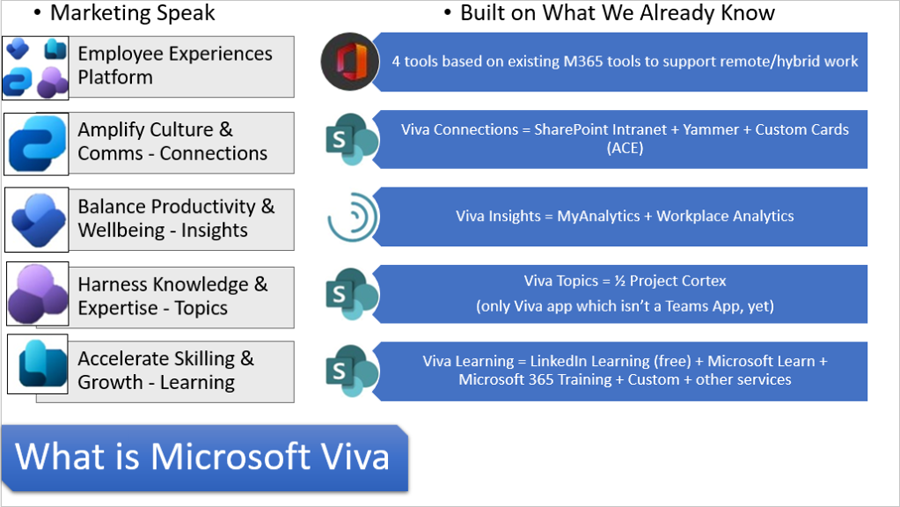 The Microsoft Viva platform is made up of 4 modules (currently)
Viva Connections bring the SharePoint intranet into Teams and makes it accessible to mobile users too. It also surfaces Yammer content and can be extended to help provide access to custom tools as as well as standard tools such as Approvals & Shifts. The key word there was Amplify. Connections makes it easier to interact with the (SharePoint Online) intranet you already have.
Viva Insights builds on the analytics and reminders that My Analytics and Cortana emails were already bringing us. But with additional features to help balance work/life and productivity. For me, I find the some features more useful than others. I personally use love the Stay Connected reminders about tasks/requests I may have missed.
Viva Topics is about making the most of the information stored in Microsoft 365. Capturing the knowledge locked away in all those documents and making it useful, but letting the AI do the heavy lifting.
Viva Learning is aiming to bring continuous learning into the daily flow of work. If you work with the cloud you are familiar with continuous change and continuous learning, Most workers struggle with this and how to even find the learning opportunities and that is where Viva Learning comes in.
How does Viva integrate with Microsoft 365?
Microsoft Viva tools are built on the email, appointments, chat, meetings and files already in Microsoft 365 and integrate with those tools. With Topics & Insights there are some integrations which are not yet rolled out, such as being able to see topic cards from message and document content and delay chat message based on recipients working hours, but these are on the way.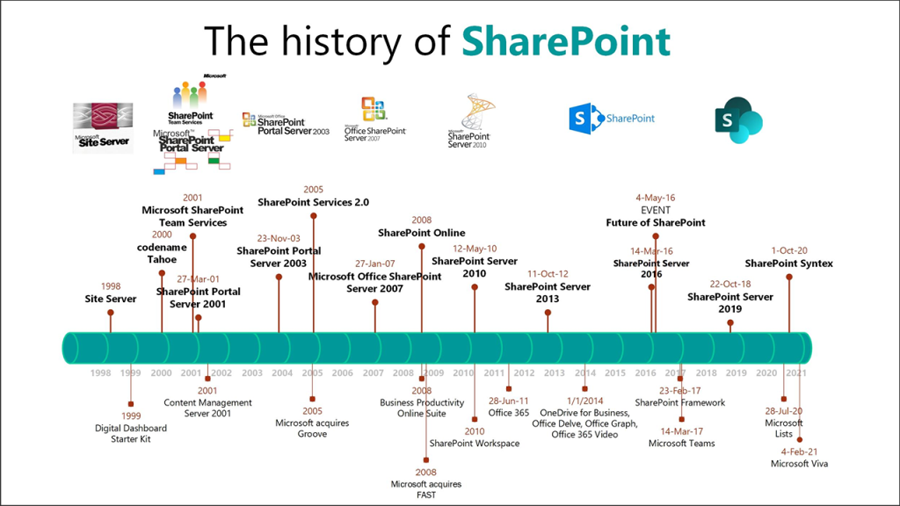 Licenses
Some of the features of each module are included in Microsoft 365 licenses, except Viva Topics. You can license the modules separately or (announced at Ignite on 2nd November 2021) via a suite license. Currently the suite license is discounted from £12 to £6.80.
All prices quoted are UK cloud direct pricing. Please check with your licensing organisation for exact pricing.
Coming Soon
All Viva module updates are detailed on the Microsoft 365 Roadmap. This link directs you to the roadmap filtered for only Microsoft Viva updates.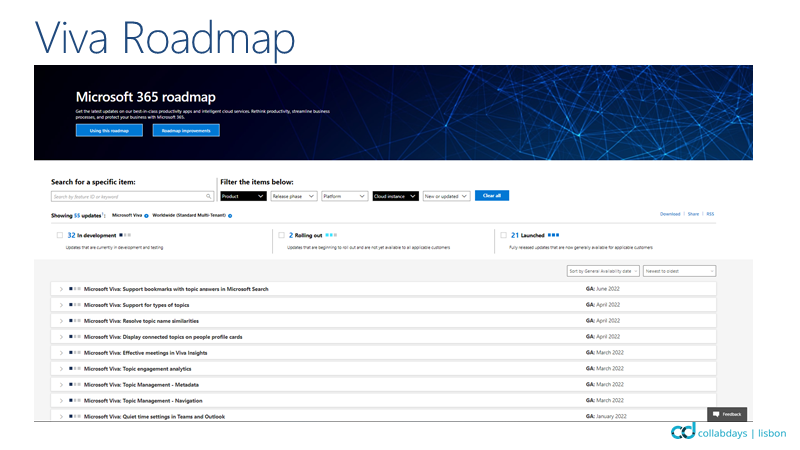 Viva Topics App in Teams
One thing that is missing is the Viva Topics App in Teams, which keeps showing up in many marketing images, hopefully that will come when Teams supports showing topics cards from messaging content.
Ally will be the 5th Viva module
Another key announcement from Ignite which was trailed when the deal to purchase Ally.io was signed is that Ally will be the 5th Viva module.
Ally is a Targets and Goal management tool to help align organisation objectives & mission with individuals targets and key performance indicators. See announcement of purchase for more info on the tool.