This article covers New Teams & Teams Premium.
As we all remember, early 2020 brought us Covid-19 and the world shut down. Faced with unprecedented scenarios and needing the ability to communicate and work remotely, many organisations simply switched on Microsoft Teams and hoped for the best.
Some of us already had Microsoft Teams in place and strong plans to govern it. Others, who switched on Teams at the start of Covid-19, have since implemented controls. And for some remaining individuals it is still an ungoverned wild west.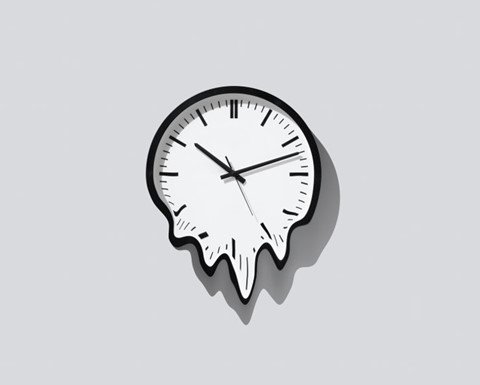 With the introduction of big changes in Microsoft Teams and the wider computing world, it is becoming more important than ever for organisations to manage their data stored in digital systems. The introduction of Artificial Intelligence (AI) into business IT tools will make it even easier for users to find, share and work with data. The need for strong governance including user education is even more important in this world of easy access, remote & hybrid working and AI driven productivity features.
Whilst information governance, risk management and compliance are always important, the time to review and update or implement governance features for Microsoft Teams is now! With the introduction of additional features in Teams Premium and the opportunities presented by the introduction of New Teams, this is a golden opportunity.
In this article we'll look at New Teams and Teams Premium and what they offer in terms of functionality and governance opportunities.
What's new in New Teams?
The new Microsoft Teams client has been rebuilt from scratch, taking into account feedback from users and organisations, including feature requests.
It uses less resources making it faster and lighter on your computer.
With an updated look and feel, New Teams also makes switching between accounts and organisations much simpler and quicker.
New Teams has also been built to support the new AI driven features such as Copilot and Business Chat, which were announced on 16 March 2023.
Currently in preview, New Teams, doesn't have all the same features as Classic Teams and won't be the default until it is available across all platforms and has feature parity. That means we'll probably still be using Classic Teams until the end of 2023.

As of 29 May 2023 New Teams is only available for Windows and the following image shows the features that are currently being worked on.
To learn more about New Teams, including checking for an updated version of this table see https://adoption.microsoft.com/en-us/new-microsoft-teams/ and the eBook for Champions and Helpdesk on what's new in New Teams.
Users can try out the New Teams using the New Teams toggle.
During the preview phase an administrator must enable New Teams using Teams Update policies and full guidance on doing this is available in the documentation on Microsoft Learn.
What is Teams Premium?
Microsoft Teams Premium is an add-on to Microsoft 365 and brings additional features.
We can roughly split these features into 5 categories:
Meeting Customisation
Meeting Protection
Meeting AI Features
Webinars
Virtual Appointments
Meeting Customisation
Meeting Customisation features allow organisations to add their own branding to meetings with a branded lobby, customised backgrounds, custom together mode scenes, custom meeting templates, meeting themes plus create and assign custom policy packages for easier administration.
Meeting Protection
Meeting Protection features include adding a watermark to videos and shared content to help protect sensitive shared information by adding the email of the attendee, so any screenshots taken or video captured shows who took the image/recording.
Sensitivity labels can be used to restrict features in a meeting such as apply watermarking, limiting lobby bypass, restricting recording, preventing copy & paste from chat.
Meeting AI Features
Meeting AI Features will include automatically generated chapters in meeting recordings, time markers in meeting recordings showing when you joined/left plus when you were mentioned and auto generated tasks.
Webinars
Webinars are also getting some new features with a refreshed webinar creation screen rolling out to everyone which includes the ability to limit numbers who can register.
The advanced webinar features with Teams Premium are a green room for presenters only to use prior to meeting start, ability to control which presenters are visible on screen, a wait list for registrations once webinar is at capacity, manually approve registrations and reminder emails to registered attendees.
Virtual Appointments
Virtual Appointments are aimed at businesses who have customers scheduling appointment to be held over Teams.
Premium features in this space do include the SMS notifications, analytics in Teams admin centre and scheduled queue view which were previously announced and now only to be in Teams Premium.
Additional features include customised waiting room, chat with attendees in the waiting room and post appointment follow ups.
As an indication of the features in Teams Premium, the Meeting Options look like this for a private scheduled meeting (a standard Teams Meeting) created by a user with Teams Premium License.
And for a meeting organised by a user without Teams Premium it looks like this.
The meeting created by the user with Teams Premium has additional features available in the Meeting Options screen specifically:
Apply Sensitivity Labels
Manage What Attendees Can See
Enable Green Room
Who can record
Apply a watermark to shared content
Apply a watermark to everyone's video feed
Meeting Theme
Enabled end-to-end Encryption
At the time of writing the majority of these features are not supported in New Teams, so we can't test both together, yet.
Microsoft Teams Premium licensing including comparison to Microsoft Teams without the Teams Premium add-on is available in the documentation on Microsoft Learn and Sara has published a series of articles on her own blog about Teams Premium.
Teams Information Protection, Governance & Compliance Improvements
In Classic Teams
Before looking at improvements don't forget the standard Microsoft 365 protections apply in Classic Teams as well as in New Teams and with the Teams Premium features.  When taking this opportunity to revisit your Information Protection, Governance and Compliance controls for Microsoft Teams, do review the features in these Microsoft Purview family of products.  Guidance is available on how Microsoft 365 Security & Compliance features work with Microsoft Teams in the documentation on Microsoft Learn.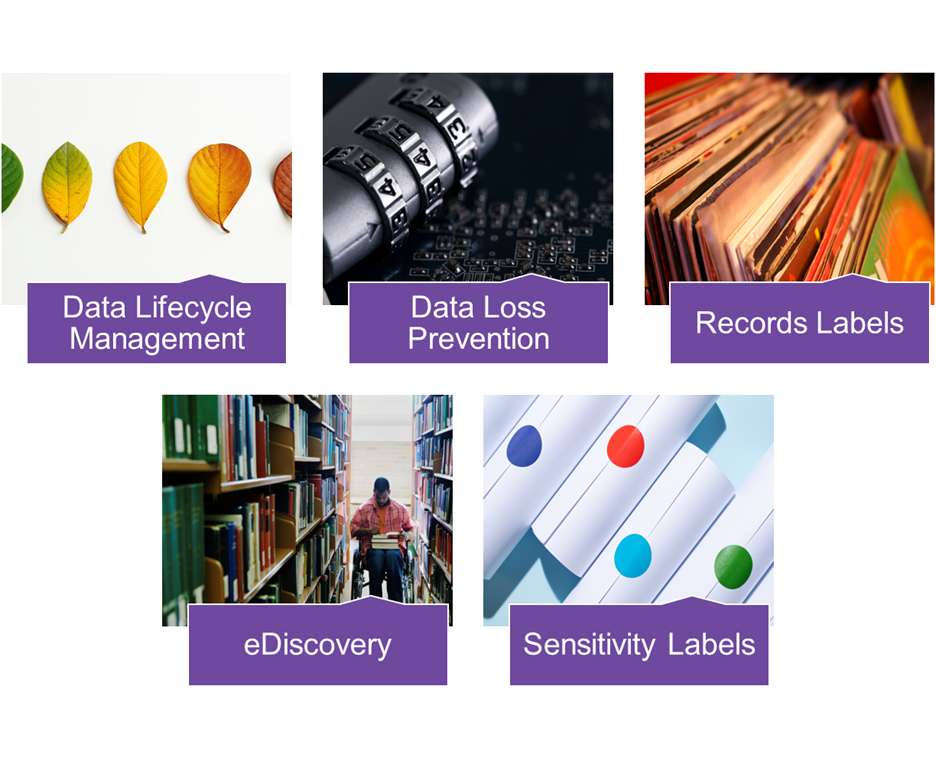 A good guide to get you started with governance of Teams and the decisions needed before configuring the features is available in the documentation on Microsoft Learn and covers areas such as:
Group and team creation, naming, classification, and guest access
Group and team expiration, retention, and archiving
Group and team membership management
Teams feature management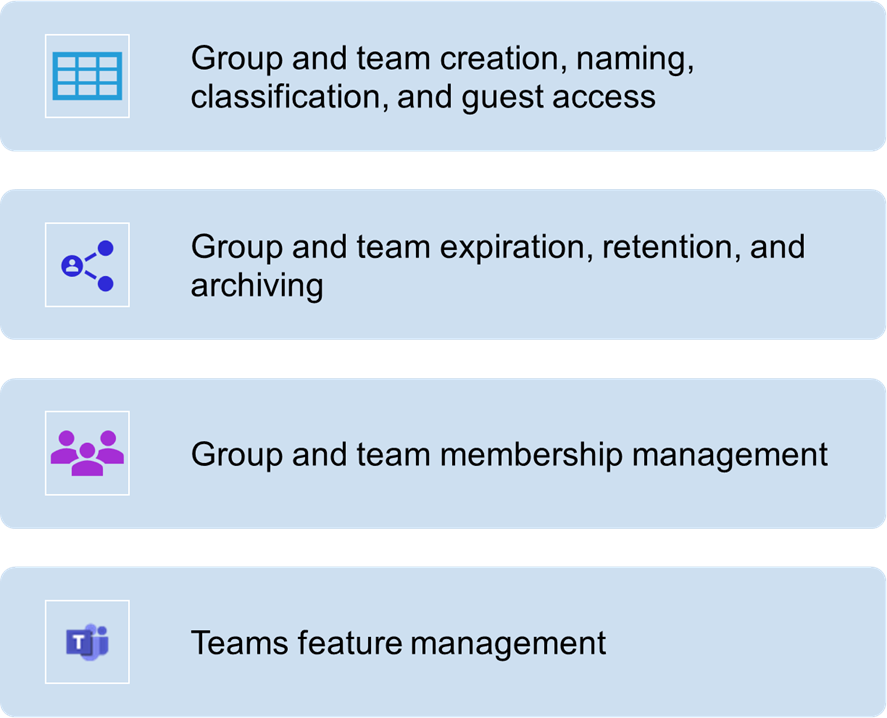 To enable those features you need to know where Teams stores it's data.  This table is a brief summary of those locations.
| | |
| --- | --- |
| Teams content | Content location |
| 1:1 or group chats | Users' mailboxes |
| Standard channel messages | Group mailbox representing the team |
| Private channel messages | Private channel members' mailbox |
| Shared channel messages | Channel Group Mailbox |
| Files in standard channels | SharePoint site used by the team |
| Files in private channels | SharePoint site used by the channel |
| Files in shared channels | SharePoint site used by the channel |
| Ad-hoc Shared Content | Users' OneDrive |
| Meeting Recordings | OneDrive |
| Channel Meeting Recordings | SharePoint |
In New Teams
The biggest impact with New Teams will be the opportunity to use its introduction as a catalyst to review decision points and train users on using the tool in conjunction with organisational best practice guidelines.
This is especially true with regard to cross organisation working in light of the simplified cross tenant features.
New Teams automatically joins users to meeting with their account in the tenant the meeting was organised in when they have a full or guest account in that tenant.  This helps prevent data leakage by meeting chats being stored in a different tenant and thus not being governed by the settings in the organisers tenant.
Cross tenant notifications also mean that chats will stay within your control too, as users are more likely to see chats in guest tenants and alternative accounts, rather than starting up conversations from which ever tenant they are primarily working in.  This means that these chats are stored for compliance in the appropriate tenant and subject to the governance controls of that tenant.
In Teams Premium
One of the key selling points of Teams Premium is the enhanced meeting security and governance features.
These include adding a watermark to videos and content shared during a meeting to help protect sensitive information and applying sensitivity labels to meeting to restrict or enforce features available in the meeting such as apply watermarking, limiting lobby bypass, restricting recording, preventing copy & paste from chat.  End to End encryption for meetings is also unlocked with a Teams Premium license and can be enforced with a sensitivity label.
With more and more settings becoming available via Meeting Options, it can be challenging for users to pick the best combination options for different meeting types.  This is where meeting templates help.  As an organization you can set up meeting templates for use in creating meetings by users licensed with Teams Premium to simplify the creating of different types of meetings with the appropriate meeting options pre-selected.
Licensing for the features in this category typically follow the rule that the features are applied to the meeting when it is created/organized by a user licensed for Team Premium.
The watermarking feature and end to end encryption are both available in meetings organized by a user licensed with Teams Premium via the meeting options and applies to all attendees in the meeting regardless of their licenses.
Sensitivity labels require both Teams Premium and Microsoft 365 E5 licenses be assigned to the meeting organizer.  The meeting options are then set for the meeting and impact all meeting attendees regardless of their licenses.
More details of these features can be found here
Keeping up to date
There are many ways to keep up to date with the changes in Microsoft Teams.  These are our favourites:
Learn more about Microsoft Teams
If you're looking for information management training, you're in the right place. We at Leadership Through Data offer information management and governance training to help you guide your organization to compliance. Take a look at all our training courses for the UK, US and ANZ.
Here's a direct link to our Microsoft Teams course too for the UK, US and ANZ.