We've done the hard work for you and identified all the relevant Microsoft Build talks and sessions that we think you should know about. What's more is that you can tune in online and watch them for free! With a regular ticket for the in-person conference costing $1,525USD, the ability to watch the majority of sessions online is a fantastic opportunity.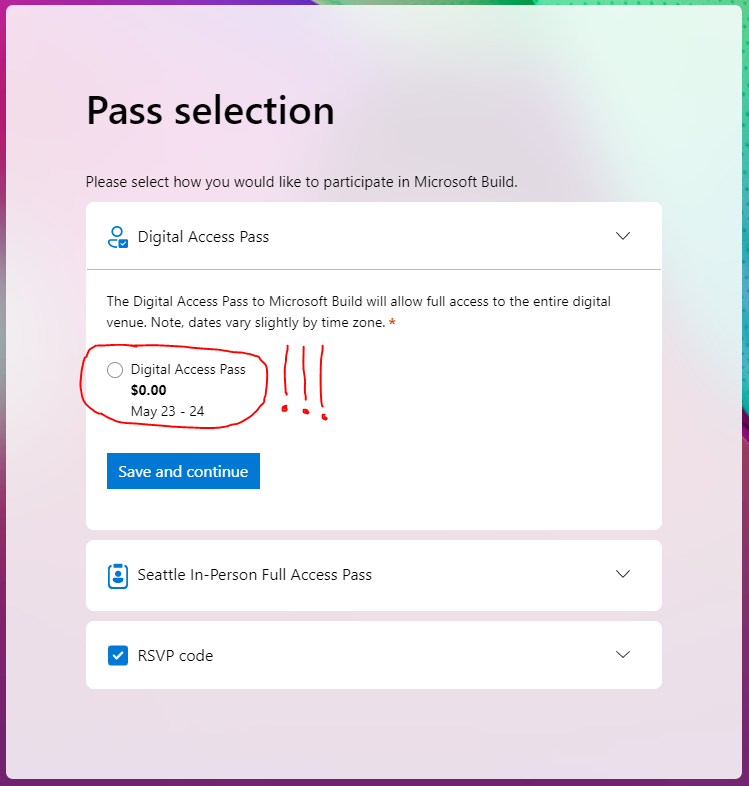 If you haven't heard of Microsoft Build before, it's essentially an annual conference hosted by Microsoft for developers and technology enthusiasts. At Build, Microsoft announces new products, services, and updates related to its platforms such as Azure, Windows, Office, and more. As an information manager, you may find Microsoft Build relevant if your organisation uses Microsoft's technologies and platforms for information management.
This year from 23-24 May, Microsoft Build will feature sessions on topics such as data management, analytics, artificial intelligence (AI), and machine learning. These sessions provide information managers with insights into new tools and features that could enhance their organisation's information management capabilities.
Side note: If you're looking to learn more, Leadership Through Data have a great selection of Microsoft training courses (UK, US, ANZ) for information managers.
Here's our selection of Microsoft Build sessions for information managers:
From paper pushers to automation: Automate and protect your documents:

Documents are the lifeblood of businesses. Over 40% of documents in Microsoft 365 are PDF documents. But how do you arm your business with the tools to help you drive your business further? How do you ensure documents are accessible to your employees and customers? How do you ensure your documents are stored and managed to meet your retention and security requirements? Learn how Adobe and Microsoft are partnering together to help drive modern productivity, document automation, and compliance.

Mural+Microsoft: Visual collaboration in a hybrid & AI-enabled future:

It's time to reimagine how we collaborate. Today's workers need the right technology to make work happen, anywhere at any time. In this session: Learn how Fortune 100 companies use Mural, a leading provider of visual collaboration that fully integrates with the Microsoft ecosystem, to transform the way teams work together: remote, hybrid or async. See how AI can be used, in a secure environment, to reduce the time and effort required for daily work. Get a preview of Mural's next generation platform.

 

Using cyber data to financially quantify cyber risk decisions:

Cyber security is increasingly evolving into cyber risk management. Learn how CISO's and the C-suite around the world are now able to transform their cyber security data into financially quantified decisions to justify budgets, prioritize investments based on ROI, and optimize their cyber insurance strategies. All with the click of a button.

 

Everything you want us to know about Azure Cognitive Search:

Join the Azure Cognitive Search focus group to share feedback and insights about your experiences and expectations for Cognitive Search. In this 60-minute session, we will explore your needs and preferences, identify use cases and value propositions for the GPT for Enterprise Data feature, and understand the high-value scenarios that you would like to see prioritized. Your feedback will inform our short, medium, and long-term vision for how Microsoft can best tackle this opportunity, providing valuable insights for product positioning and development.

 

Everything you want us to know about Azure AI services:

Azure AI services allow organizations to develop intelligent applications that power natural language processing for conversations, search, monitoring, translation, speech, vision, and decision-making. You are invited to share your insights and experiences regarding the implementation of Azure AI services in in your projects or businesses.  To kick off the discussion, a brief introduction to AI services and key features will be provided, followed by a discussion exploring the various use cases and scenarios where these services have been applied.

 

Analytics in the Age of AI:

Join Arun Ulag (CVP Azure Data) and Amir Netz (CTO) to learn about the latest developments in analytics with Microsoft. From data integration and engineering to data science and business intelligence, find out how next-generation services can transform your data into intelligence and innovation. Also, see how the new AI-infused Copilot experiences accelerate developer productivity while building in security and compliance for your data.

 

Designing and implementing automation and conversational AI, Q&A:

Join this discussion to explore how enterprises can effectively develop and implement automation and conversational AI platforms. Bring your questions on how Microsoft can help developers leverage business process automation and chatbots to go faster. This is a unique opportunity to directly engage with our product group, ask questions, and provide valuable insights to help shape the future of automation and bots using Microsoft Power Automate and Power Virtual Agents.

 

Getting started with generative AI using Azure OpenAI Service:

Businesses are integrating large language models (LLM) to build the next generation of applications. Examples include generating personalized marketing text and imagery, summarizing long-form reports, and building entirely new experiences with customer service chatbots. With Azure OpenAI Service, businesses can apply the most advanced AI models—including Dall-E 2, GPT-3.5, GPT-4, Codex, and ChatGPT to address these use-cases, unlock efficiencies, mitigate risk, and more.

 

Building and using AI models responsibly:

As large language models (LLMs) go mainstream, it is critical to know how to use them safely. Come learn how Microsoft builds responsible AI and safety features with Azure AI and how Azure Machine Learning enables you to evaluate your own applications of LLMs.

 

Copilot + Teams: How to start building intelligent, collaborative apps:

Join us to learn how to infuse intelligence into your collaborative apps. We discuss the types of AI-powered apps you can build for Microsoft Teams with the new AI tools and experiences.  Learn how easy it is to make your apps intelligent and leverage responsible AI using Large Language Models (LLMs).

 
Are you an information manager that wants to learn more about how you can utilise the power of Microsoft 365 in your organisation? We can help! Leadership Through Data, (the people who brought you this helpful article) train information management and governance professionals on all things Microsoft 365 as well as data privacy and soft skills. Here's a link to the courses (UK, US, ANZ) we offer as well as a link to our super useful free webinars (UK, US, ANZ).