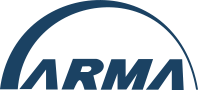 ARMA is the world's leading membership organization serving almost 5,000 professionals who manage and govern information.
ARMA International is the community of records management, information management, and information governance professionals who harness the benefits and reduce the risks of information.
ARMA provides resources, education, certification, and unparalleled networking opportunities. We set the standards and best practices that you leverage to address your full information lifecycle. When it comes to managing an organization's most vital asset – information – ARMA has the comprehensive resources to secure your success.
Members of the ARMA community are advancing their careers and helping to shape the future of the information profession.
ARMA is first and foremost, a community – JOIN the leading community of information professionals by becoming a Professional Member today.